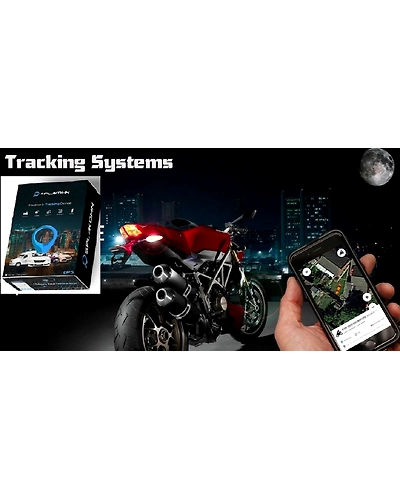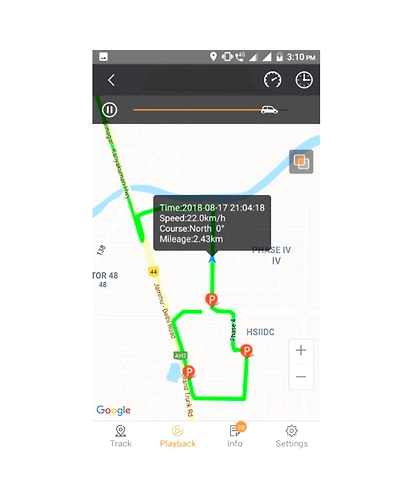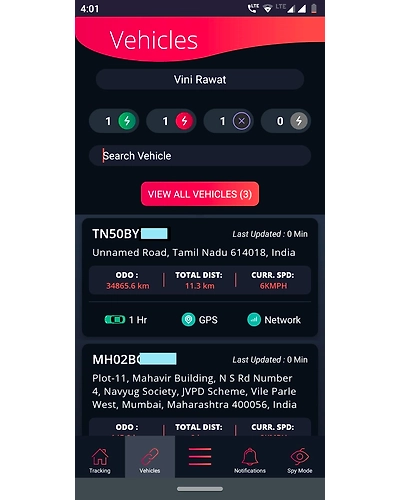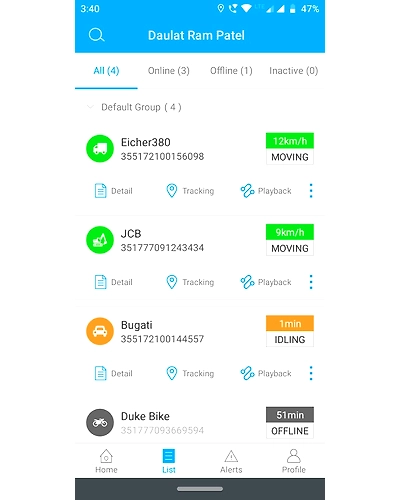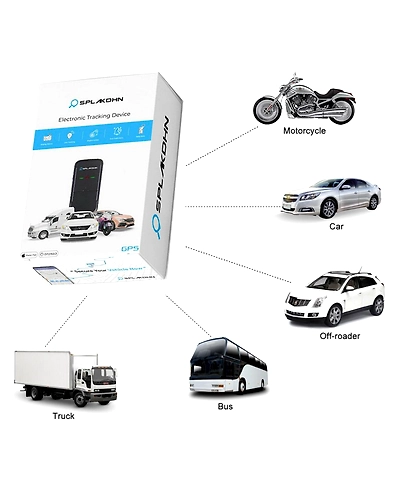 Basic Vehicle Tracking Device for SUV, Car, Bike, Scooty
You Save: 1500. Discount 50.02%
| | |
| --- | --- |
| SKU: | SP0008 |
| Product Availability | In Stock |
| Country Of Origin: | China |
Write a review
Their is a must need for bike tracker which can be used and Superbikes, Regular bikes as well as scooty , because it is a very light device with very low battery consumption so that it suits all type of two wheelers, basically in two wheelers their are mainly two GPS tracer uses , One is as a antitheft device for your bike and the second for tracking of bike mainly used where bikes are used as taxi bikes, delivery bikes or tracking of your field staff
1- Our GPS gives you travel history data, its highly sensitive GPS chipset which sends vehicle's accurate location to our cloud servers in India and you can watch your vehicle's live location and full day driving history on our user-friendly apple or android mobile app.
2- Our GPS tracker gives you Analytics - Daily stats such as run time, total distance, idle time, KM Summary, stoppage time, maximum speed alerts and average speed of a vehicle using smart and interactive graphs on apps dashboard.
3- You get Ignition On-off Alerts the moment you turn on your vehicle engine via key or push-button.
4- You can Set Geo-fences, Point of Interest and Over Speeding limits - Define safe zones on a app map and get alerts when a vehicle exits/enters these zones.
Additional Information

Our ultra discreet GPS tracking Device features real-time tracking ( 24x7 ) and geo-fencing with boundary alerts to keep you informed and give you complete peace of mind. Our GPS tracking system is easy to use and gives you the ability to customize your settings to receive important updates such as proximity alerts and notifications about the tracker's movements via email, push notification, or text. Our mini GPS tracker locates and maps in real-time on web-based software.

One of the most versatile vehicle tracking system on the market. Ultra durable, weatherproof materials that can stand up to the toughest weather conditions including wind, sun, rain, and snow, LED lights are automatically disabled in sleep mode so the device won't give away its location with glaring flashing led lights. The device is Compatible with MAC, PC, iPhone, and Android devices you can login as many as devices you want and track the Vehicle 24x7 worldwide.