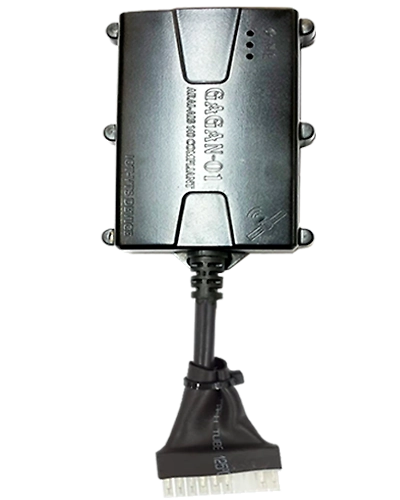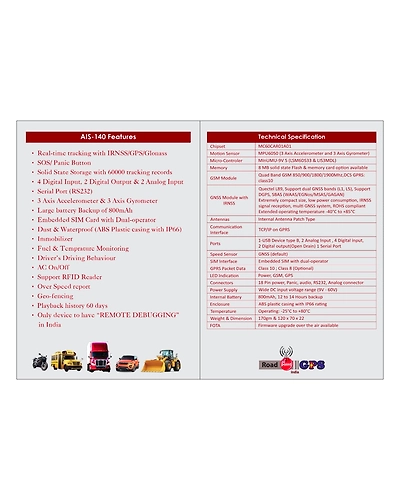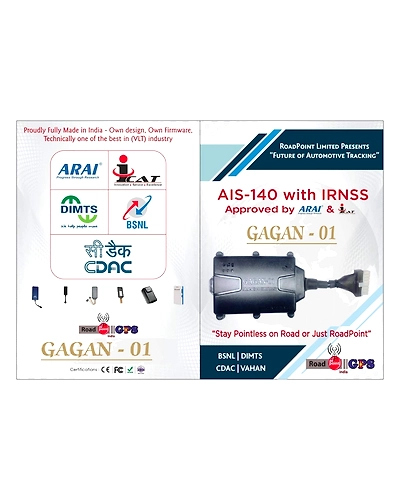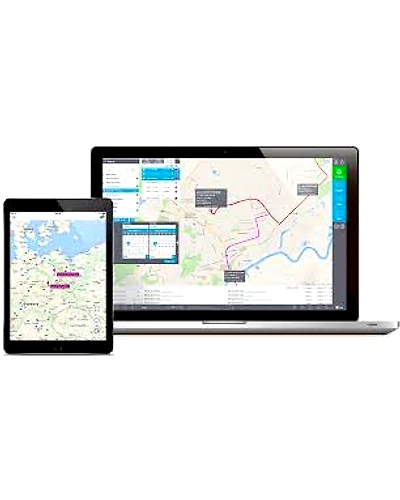 Gagan01 AIS140 GPS Tracker RTO Approved
| | |
| --- | --- |
| SKU: | RP_AIS1 |
| Minimum Order Quantity: | 5 |
| Country Of Origin: | India |
Write a review
RoadPoint Limited demonstrated top of the range AIS 140 GPS Device in India, consistence gadget which can give exact and continuous following for the vehicles which are exact and solid. These GPS devices work with universal innovation and pursue the code of GAGAN (India's very own route framework) to give the exact outcomes. This GPS device is likewise precise in breaking down the driver conduct which improves the effectiveness of the whole transport framework and our AIS 140 GPS device certified by IRNSS ARAI, ICAT and DIMS.
Additional Information

VTS Systems are must for buses throughout India as Government of India has also made AIS140 Certified GPS devices mandatory for all commercial buses either School buses, Corporate buses , Chartered buses, State transport buses , City buses and all other buses, without these AIS devices, RTO is not going to pass annual permit to run these buses on road, these devices also have panic button for emergency, there are several other types of GPS devices also available in market i.e. Online Camera GPS device, Mic GPS devices etc. .

AIS 140 GPS Tracker are mandatory for ALL Commercial Public Vehicle either it's a normal public bus, school bus , school van , taxi, taxi jeep, cabs, auto etc., all the public commercial vehicles need to be fitted by AIS 140 GPS devices throughout India.




Features of Car GPS Tracker Device are as follows

Live Tracking (24x7, anytime anywhere).

Historical reports and tracking.

Speed and stoppage reports.

Kilometer reports.

Various MIS Reports.

Geo-Fence.

Mobile AAP and SMS alerts.